Fine Art Giclee Prints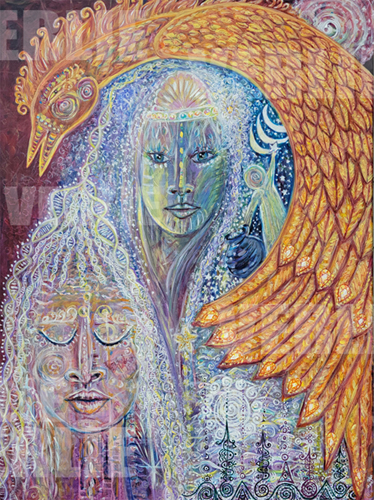 Interdimensional Resonance Fine Art Print


You will receive a high quality Giclee Fine Art Print.
Printed on 100% cotton archival fine art paper, using archival certified light-fast inks meant to last a lifetime.
Includes a certificate of authenticity and hand written thank you note.
Prints are made to order, I will contact you via the email provided through Paypal with shipping details when your order ships. Please allow up to 1 week for delivery in the US, and up to 2 weeks outside the US.
*Print will be free of watermarks
Prints are available in various sizes.
All sizes are measured in US inches, and priced in USD.
All prints include shipping costs based on your location.
It is EXTREMELY IMPORTANT that you choose the CORRECT SHIPPING ZONE. Your order will not be able to be fulfilled without the correct shipping charges. This will cause extra work and unnecessary delays in fulfilling your shipment.
*Note – Alaska and Hawaii have a different shipping profile than the lower 48.
Thank you for supporting independent creators like myself!
**ORDER PRINTS – LOWER 48 USA**
**ORDER PRINTS – ALASKA and HAWAII**
**ORDER PRINTS – CANADA**
price includes shipping
**ORDER PRINTS – OUTSIDE THE USA**
price includes shipping