From an early age Vickie was aware of the subtle energies that surround us all. She was a psychic child who was interested in all forms of creative expression. Later in life she would come to realize the strong correlation between creativity and spirituality, as both are an expression of source energy.
While music is at the core of her expression, Vickie also creates art, multimedia, divination decks, adult coloring books, and other tools for personal growth.
Author of several metaphysical themed books, Vickie is continually expanding on her visionary inspirations.
---
LATEST ADDITIONS
---
Journals and Sketchbooks featuring original art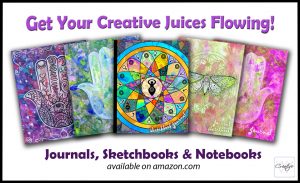 Amazon UK user
---
 Hamsa Spiritual Painting Course
Create you Own Personal Talisman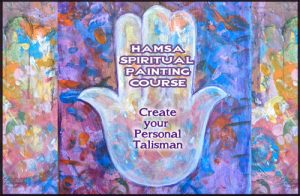 Part palmistry, part astrology, with a good helping of spiritual growth and development, this one of a kind class will guide you through creating your own personal talisman.
---
Harness the Power of you Solar Return
Spiritual Painting Course  for Manifestation and Spiritual Growth
A one of a kind course combining art, spirituality, creativity, healing, mythology, and astrology!
---

Vickie's latest book of channeled material now available!
Transmissions for Humanity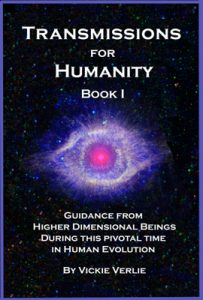 Guidance from Higher Dimensional Beings During this Pivotal Time in Human Evolution.

Listen for free on Audible
---
Tees now available on Teespring and Amazon!
---
Subscribe to my newsletter for updates and special offers!
---